Got a classmate event or want to get one going? Post it here! Send information to drostpe@msn.com
Starting the 2nd Saturday in August 2017, the class of 65 will have a reunion at Meadow Park Golf Course on an annual basis. Order from the bar and menu. All classes of the 60s are welcome, but a special invite to classes at MT when we were there (63, 64, 66 and 67).
AUGUST 13, 2016 GATHERING
Thank you to hosts Pat and Patti (Corcoran) Conner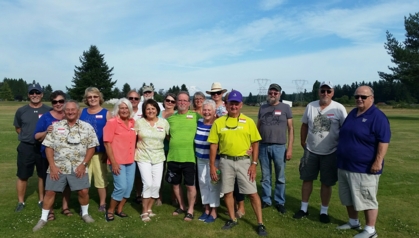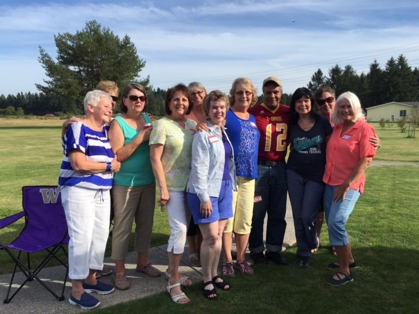 Sid Harr ('66) poses with the girls now including Paula Robinson and Wendy Stephens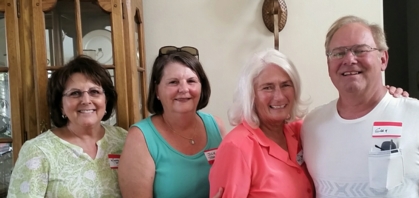 Friends since Arlington Elementary School: Robbie Welch, Julie Johnson, Penny Drost and Gary Mitchell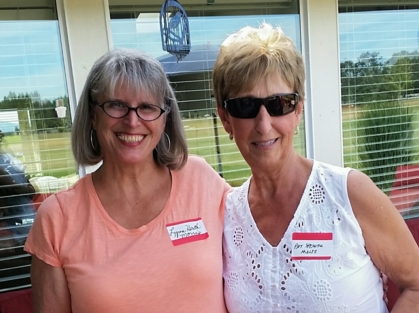 Lynn Herth and Pat Spencer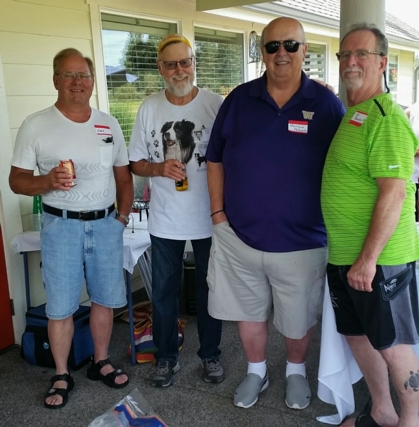 Gary Mitchell, Rudy Font, Harlan Holcomb, Ed Pauschert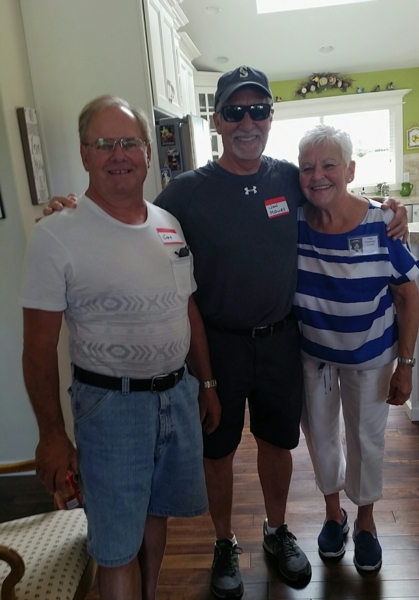 Gary Mitchell, Jon Mowry, Patti Corcoran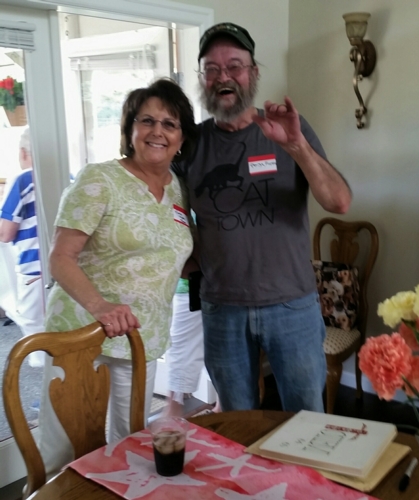 Robbie Welch and George Ferris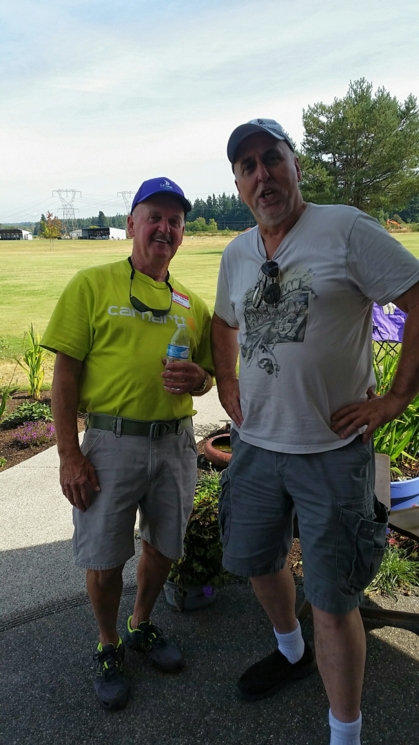 Pat Conner and Bob Taylor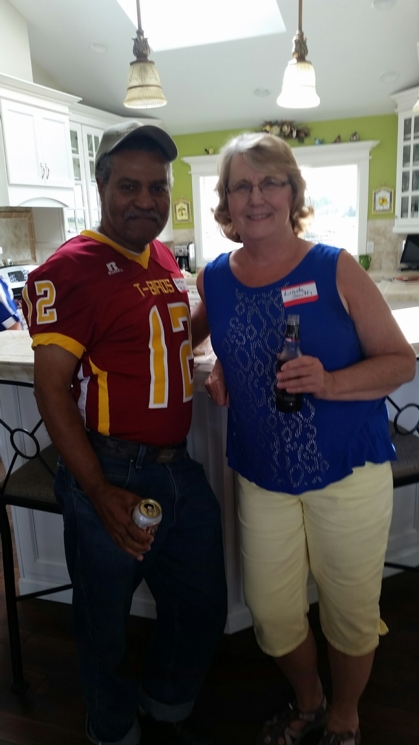 Special Guest Star Sid Harr, Class of '66 and Linda Smith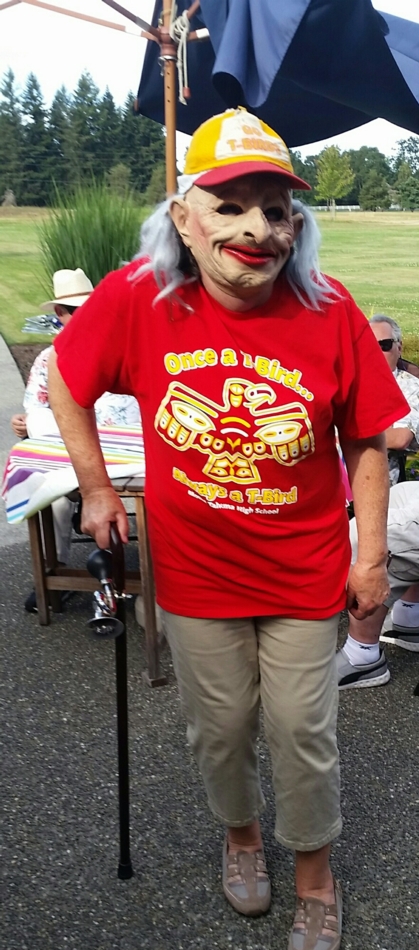 T-Bird Class of 1865
Guess who!
50th Reunion – Saturday, August 15, 2015
Check out the photo gallery "50thReunionPhotos"

Click here for: A special tribute video.
Friday, August 14, 2015
Tour of new Mount Tahoma arranged by Julie Johnson Elsdon and led
by her daughter Kari-Ellen. What a great kick-off for our reunion!
"We're the class with all the drive, Mount Tahoma '65!"
Winner of the class pep assembly competition all three years!!!

July 5, 2014, Lunch at Dukes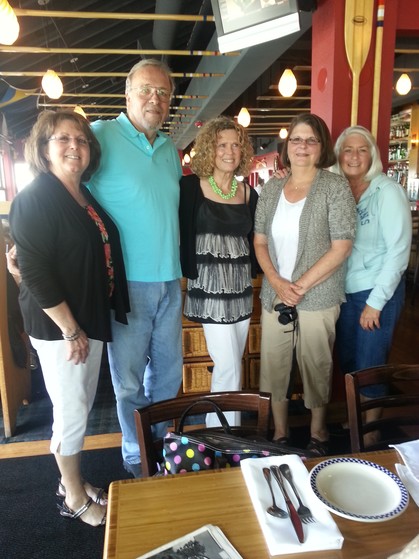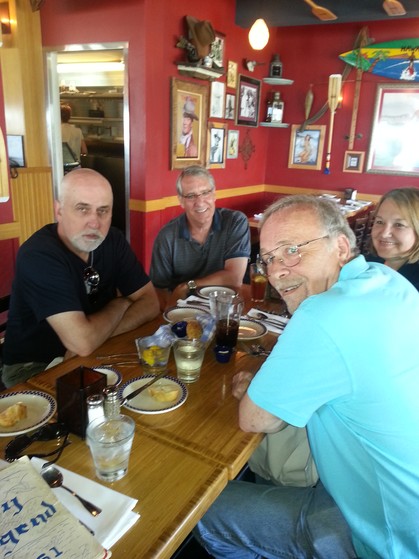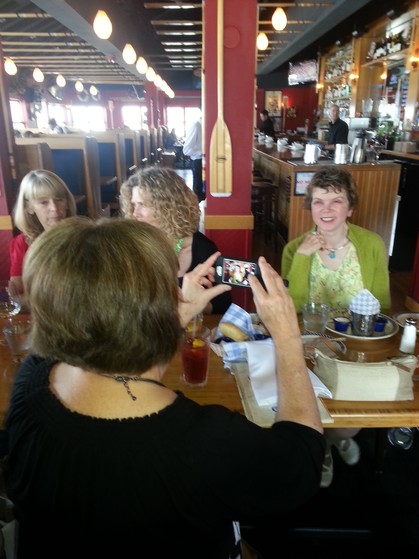 Robbie Welch, Dennis Dudley, Bonnie Nichols, Julie Johnson, Penny Drost, Bob Taylor, Jon Mowry, April Larson, Linda Keith, Paula Robinson. Plus Robbie's mom Betty, sister Barbee, and Bonnie's sister-in-law Chris.
Gathering of MT '65 ladies August 2012 and July 2013
2012 (top photo):Suzi Feldman, Julie Johnson, April Larson, Robbie Welch, Cheryl Battson, Julie Rush, Jan Berg, Penny Drost, Judy Johnson and Beth Aalbue. In 2013, Jeanette Hansen, Linda Keith, Deborah Meeds and Paula Robinson joined Penny, April, Cheryl and Jan.